E-Commerce
Creating e-commerce solutions for our clients has become a core part of our business over the past decade. In the Covid-19, and post Covid-19 world (we imagine...), e-commerce is now an essential element of any future-proof business. We provide both B2C (business-to-consumer) and B2B (business-to-business) e-commerce solutions.
B2C - online shopping
Sure, you could get a cookie cutter e-commerce set up - but remember you get what you pay for! Providing a good e-commerce experience requires care, so we would recommend you involve someone locally you can meet with to review your goals and create the solution you need.
We've created e-commerce stores for many clients over the years. Some of these are complex systems that involve integration with warehousing and stock control, while others are simple e-commerce solutions for small companies and charities. Our Savvy Shop system can be plugged in to existing websites, or work as a standalone website. Our plug in module can be used on any type of website as we customise it and provide full integration.
Some of our recent B2C e-commerce work includes Quest Apartment Hotels mobile app and a smattering of websites including:
Black Barn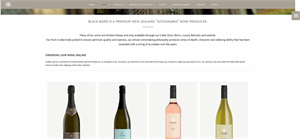 Bremworth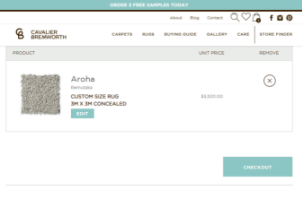 Honda Motorbikes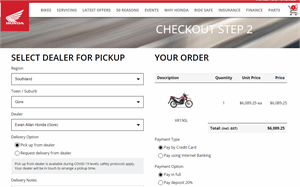 Honda Power Equipment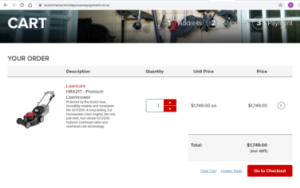 Leprosy Mission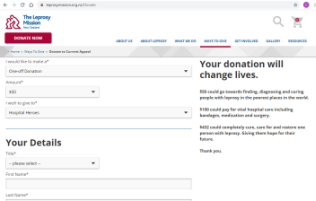 Payment gateways
beweb partners with payment gateway providers who are PCI compliant. Our sites do not store any credit card data, and our clients can pick the payment gateway they prefer, or we can advise on which to use. We have developed e-commerce solutions using the following payment gateways in the past:
Windcave - https://www.windcave.com/
HSBC Australia - https://www.hsbc.com.au/
PayPal - https://www.paypal.com/
Braintree - https://www.braintreepayments.com/nz
Flo2Cash - https://flo2cash.com/nz/
Polipay - polipay.co.nz
Paymark - https://www.paymark.co.nz/
Backend systems integration
We can integrate with ordering, pricing and stock levels with a number of different ERP, CRM, and accounting systems. Recent integrations include Infor M3, Salesforce, Xero, and RMS, and we have previously built integrations with Microsoft Dynamics, MYOB Exo, and Oracle NetSuite.
We develop complete logistics systems too, including warehousing with picking optimisation, despatch management, container control, Customs brokerage including Trade Single Window (TSW) integration with NZ Customs and MPI, and international freight management systems.

B2B - client portals
We've built a number of e-commerce portals for dealers, franchisees, or customers. These portals are often centred around online ordering and variously include account balances, invoices, statements, warranties and claims, enquiry tracking, and online payments. These often involve integration with backend CRM, email marketing, ERP and accounting systems. We currently actively maintain client portals for Honda Motorbikes / Marine / Power Equipment (NZ), Pengellys (NZ), International Trade Managment (Australia), and Fluidra (Australia & NZ).