Personnel Tracer
Keep your essential services workers safe
Background location tracking app to protect your workforce and enable rapid response to health incidents. Developed for iPhone and Android phones.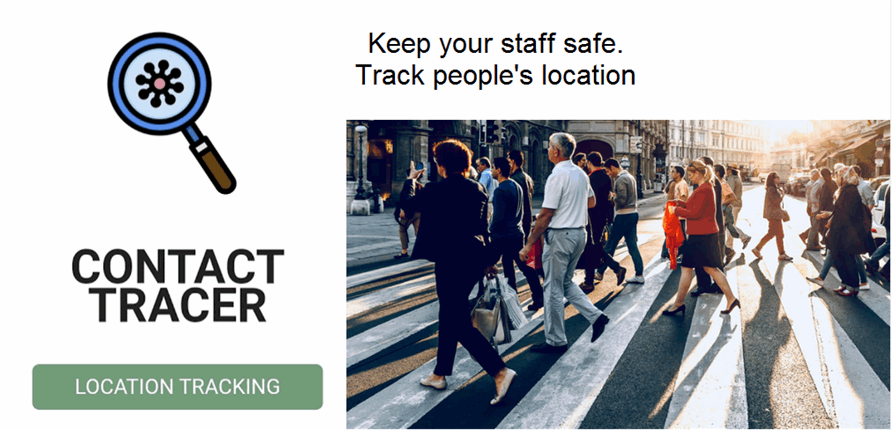 Purpose
We at beweb have developed a personnel tracking app which may be of value to essential services businesses that need to keep staff working on-site or staff that need to go out and visit other sites.
We believe the primary reason to use this service would be to have additional data to assist with the situation where any staff (or contractors, partners) are diagnosed. If this situation arises, data from tracing may assist with determining what action needs to be taken and enabling an immediate response.
This helps businesses address health & safety concerns and manage risk associated with staff presenting at work.
At this stage, implementing this tracking might be considered getting out in front by taking early action. On the other hand, by the time it is needed, as a worker tests positive, it will need to have been in place for 14 days to be as effective as possible.
Functionality
Should a person who is using the app need to have their movements traced, we will be able to track all locations the person has been at. This would help the business ascertain which staff members have been nearby a person that has since been diagnosed, or exposed. It would mean we would be able to supply the Ministry of Health a complete log of the person's movements to assist in their contact tracing. Furthermore you could take your own action immediately without having to wait for the Ministry of Health investigation, and potentially avoid a complete suspension of services while investigations were underway by being able to definitively rule out contact between the person and your other staff.
The app uses GPS in combination with network location data so its accuracy is not enough to say that two people interacted, but it can certainly be used to rule out interactions between people and quickly find the people who were in the same general area at the exact same time, in order to have those people tested.
The app asks users to enable background location tracking by accepting the appropriate permission prompts, and terms of use. Users remain anonymous, unless they opt to supply their identity.
Contact Us
Contact us at contact-tracer@beweb.co.nz if you would like this set up for your organisation.
Get it (Android):

https://play.google.com/store/apps/details?id=nz.co.beweb.contacttracer
Also available for Apple users: please contact us.