COVID-19 - Beweb services are continuing.
To all our clients, we can assure you that we are able to continue working through the lock down. All our staff are set up from our homes and have the ability to respond to all client needs. Our email addresses, twitch, and phone numbers are working as normal. There may be times when calls are overloaded, so if you can't get through on the phone, please email. Website hosting is also continuing as usual. We wish everyone the best as the country gets through this terrible event. Kia Kaha.
bespoke web application developers
Beweb is a web technology company with a team of ten web developers in central Auckland, New Zealand with a passion for making technology work for our customers. Since 2000, our focus has been on developing and designing custom web-based technologies that improve business efficiencies, drive sales and increase profitability for our clients.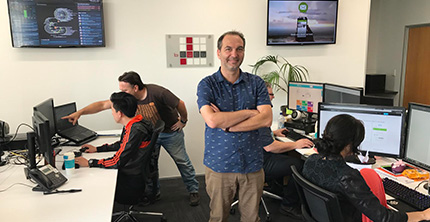 Our team will understand your business processes, and develop tailored solutions that can integrate with your existing applications. We specialise in making websites, apps and intranets that look great, while also being easy to use and fit for purpose.