Speaking Email
Speaking Email speaks your emails out loud, making it possible to keep your eyes on the road while you listen. Simple gestures designed for use while driving give you the ability to skip, pause, archive, star or even reply on the go.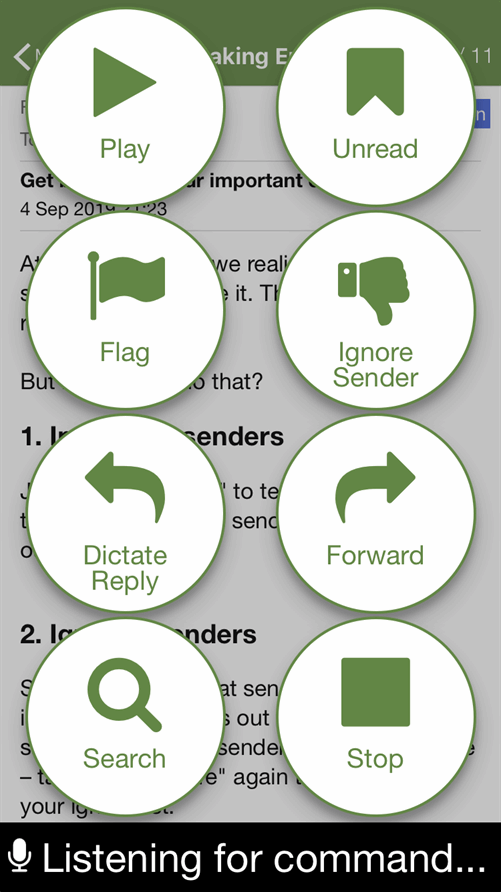 We've created this app with driving safety top-of-mind. Your emails can be continuously spoken, meaning you never need to look at or touch the phone.
Whip through your inbox, clear clutter, flag important items and make inbox zero a reality - all while on the go.
Speaking Email uses native quality text-to-speech with proprietary algorithms for detecting email signatures, disclaimers and other email-specific clutter - making for a smooth and seamless reading experience.
Works with 95% of email servers
Microsoft Exchange, Gmail, Outlook.com, Yahoo Mail, iCloud, IMAP and POP are all supported. All connections are secured via SSL/TLS.
Available for iPhone and Android.